About Us
ITA in Atlanta, GA provides accurate and optimal solutions to clients while maintaining highest standards of ethics, security and confidentiality. We cater to both individuals and businesses. Our Team includes Enrolled Agent, Masters in Business Management, Masters in Accounting, Investment Advisor Representative, Mortgage License Originator, Strategic Planners, Accounting / Finance / Tax / Business Consultants, Payroll Experts and Staffing Consultants. We pride ourselves on our ability to efficiently handle complex tasks.


Our Team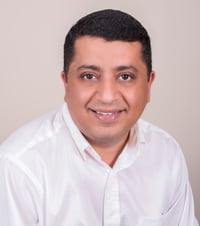 Umang Thakkar, Managing Partner
Umang is the founder and owner of IncorpTaxAct. He is an Enrolled Agent with over 15 years of experience in the areas of Taxation, Accounting & Payroll. Umang has served a wide variety of tax clients, including individuals, small businesses and trusts. He has worked with a number of high-net worth business owners and professionals. Umang's long list of clientele also includes expatriates, foreign nationals, self-employed business owners, executives, college students and seniors. Umang also has extensive experience dealing with IRS and State issues. As an Enrolled Agent, Umang has the authority to represent his clients in any tax matters before the IRS. He has assisted many delinquent filers that have not filed previous years tax returns and are now receiving notices from the IRS and State taxing authorities.

Payal Agarwal, Global Operations Head
Payal has over 4 years of experience in Payroll, HR & Financial Services. She finished her Bachelor of Commerce from University of Mumbai in 2000 and completed her Life & Health Insurance License along with FINRA Licenses Series 6 & 63. She has been a seasoned entrepreneur with experience in Financial Services Industry including Benefit Planning, Financial Planning, Investment and Retirement Planning through PayWorth Financial. Her aim is to provide the best customer service and accurately managing and delivering Tax, Bookkeeping, Payroll, HR and Benefit services to business clients. Payal has extensive experience with on-boarding employers and employees, ensuring proper payroll processing, payroll tax deposits, filing payroll tax forms, benefits roll-out for the company and issuance and filing of end of year W-2s and 1099s. She has experience delivering these services for small and medium size businesses.
Contact Payal directly at: payal@incorptaxact.com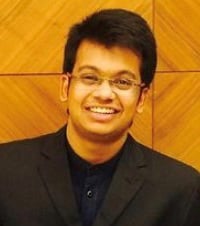 Himanshu Poddar, Delivery Center Head
A certified Chartered Accountant, Himanshu is the Director and Delivery Center Head of Upsource Solutions Private Limited, the Indian counterpart of IncorpTaxAct. He specializes in auditing and taxation of individual as well as corporate clients and has over 4 years of experience in the field. His work experience with Deloitte has helped him in achieving the expertise to cater to the needs of individuals, small businesses, Fortune-500 companies and expatriates. Not only has he been involved in helping clients accomplish their financial goals, but has also been a mentor to hundreds of aspiring Chartered Accountant students in India. His professional expertise lies in accounting, number crunching, problem solving and client management. He also is an avid traveller and likes to be up-to-date with sports and current affairs.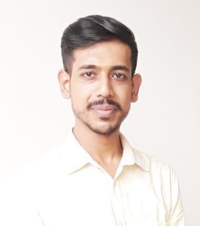 Hitesh Teckchandani, U.S. Finance & Bookkeeping Head
Hitesh is a Chartered Accountant with extensive experience in liaising with both individual and corporate clients to provide financial information and advice. Highly skilled in maintaining accounting records and preparing accounts and management information for assigned areas, providing business advice, ranging from strategic to operational. Exceptionally well-versed in reviewing and certifying corporate and individual clients' books of accounts, balance sheets and other statutory returns. He is Results-oriented , known for meticulousness, organization skills and the ability to provide continuous management of financial systems and budgets. He is Competent and resourceful, with excellent skills in handling financial reporting, taxation, corporate finance, business recovery, auditing, and forensic accounting activities. Deep insight into playing a strategic role by providing professional advice, aimed at maximizing profitability.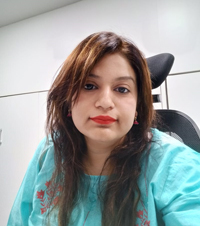 Neha Unadkat, U.S. Finance & Bookkeeping Manager
Neha is an accounting specialist with over 12years of experience. She completed her Graduation from University of Mumbai in 2009 and holds her Master's degree in Accounting and Finance. Her expertise is in the area of Bank Reconciliation, Financial Statement preparation, Financial Reporting and data analytics and review of statements with business owners. She is responsible for managing team, interacting with clients , and timely deliver of Financial Statements . She is passionate about her work and is a constant learner. Her hobbies are to interact with people and singing.
Be sure to
check out our blog
for up-to-date news on taxes, business and financial information, as well as helpful how-tos for being a financially successful business!